Managing Director- Rathi Steel Limited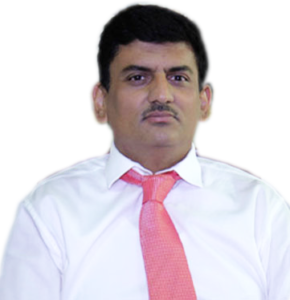 Anurag Rathi is Managing Director of Rathi Bars Ltd. and Rathi Special Steels Ltd..He has been closely associated with various strategic, financial, mergers and acquisitions and business performance issues and transformational initiatives for the group.
Anurag has played a pivotal role in Rathi's phenomenal growth having been closely involved from the very beginning in the group's Steel manufacturing business. He has led the formation of various partnerships for Rathi with leading international companies and investors.
Anurag has spearheaded several innovative initiatives that include the outsourcing deals undertaken by the group in the areas Steel melting and complete conceiving designing and smooth running of the hot charging process unique to their group in North India.
Anurag has been at various times in his life, student, researcher and entrepreneur. After finishing school from Modern School, Vasant Vihar, New Delhi graduated from Delhi University in 1992.
He worked in the parental company M/s. G.D. Rathi Steels Ltd. He then started his own company M/s. Rathi Bars Ltd. in Rajasthan in 1994. He wanted innovation and got a new 'Thermax Technology' from H&K Germany which changed the face of the construction steel in Northern India (his being even now a top premium brand). After successfully integrating backwards by putting two melting facilities in Rajasthan he set up a completely new plant again in Rajasthan with very high end and sophisticated cost cut technology in 2005 keeping in mind the construction boom in 2007. He went public and came out with his I.P.O. in 2007. He then further integrated his plants backwards and set up the complete in-house capacity of producing high-quality billets for his entire production. He diversified into real estate in his company M/s. Rathi Oxygen Ltd., which is engaged in developing commercial buildings for corporate leasing. All the projects are developed on green building concept to have a positive impact on the environment.
This brand today is one of the most well renowned and premium brands in construction steel in the country. Keeping in mind the fast-growing awareness of high-quality construction steel in the market he launched 'Rathi Excel' which is a very expensive and high grade cut to length, chemically and physically tested construction steel much superior as compared to any others present in the market today. This is sold by the unique per piece rate.
He has a Bachelor's degree in Commerce by qualification with over 25 years of professional experience and attended various "Advanced Management Program" at different Universities.
He is recipient of numerous awards some of which are the best Steel Award for Earth Infrastructure Good Homes, Lalchand Memorial Trophy, EO South Asia for valued member and many more.
Anurag Rathi
Managing Director, Rathi Bars Ltd. & Rathi Special Steels Limited