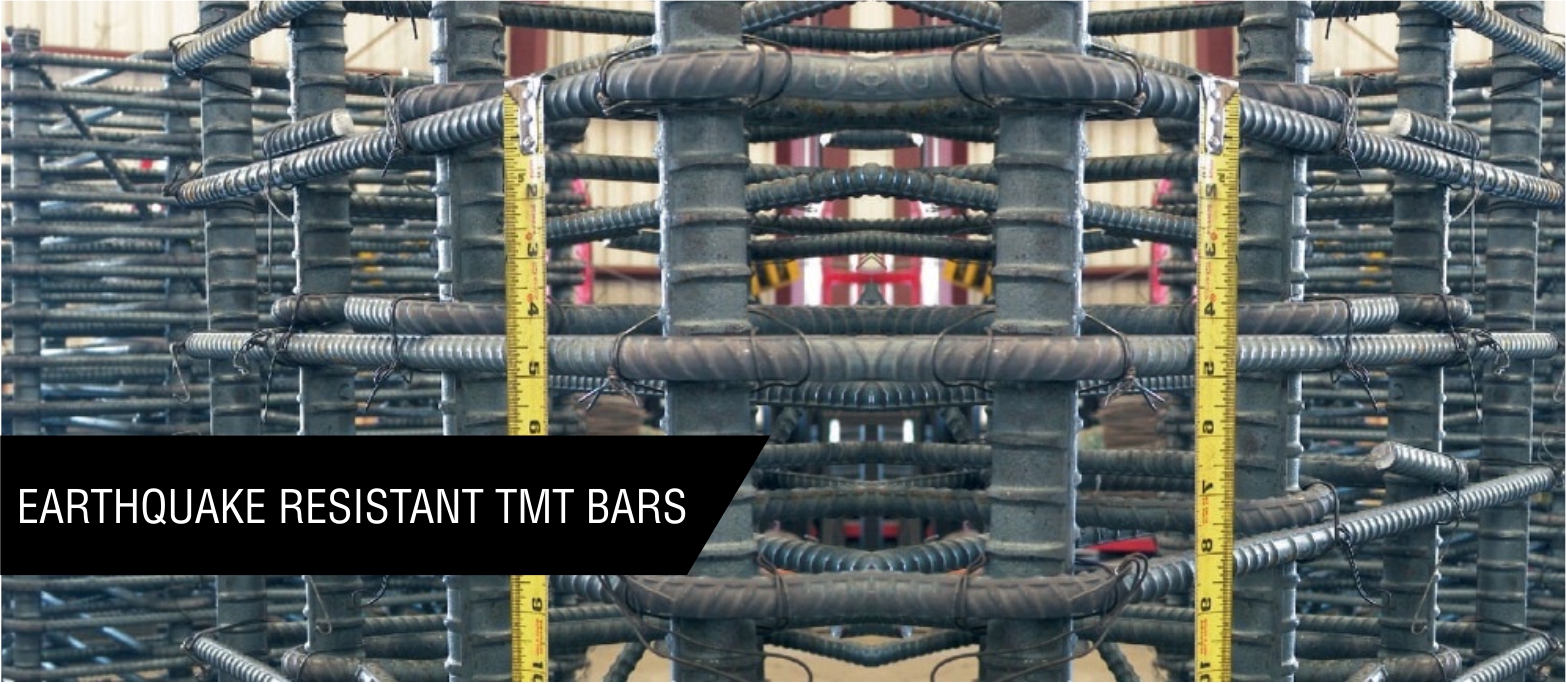 Elongation and ductility:
Engineers are often quoted stating that earthquakes don't kill but it is poorly built buildings that do. While there is no denying the powerful fury of mother nature, there is however a lot that can be done in terms of adhering to certain construction strategies to minimize impact of devastating earthquakes.
The havoc caused by the Nepal earthquake of April 2015 once again brought the issue of faulty construction into sharp focus. News reports compared the scale of destruction in Nepal with the towns opposite the Indian border. It was found that a good majority of buildings on the other side had able to withstand the strong jolts better. The key differentiating factor according to industry experts was the use of high quality TMT bars in India. TMT bars used in India need to adhere to certain minimum requirements defined in IS 1786-2008. With India falling under Seismic Zones III, IV and V, there has been increasing focus on earthquake resistant construction in the country. The intense competition among TMT suppliers can be said to have contributed positively in increasing awareness about the various advantages, including earthquake resistant characteristics that TMT bars provide in the Indian market.
Good quality TMT or Tor bars are known for their superior weldability, high strength, workability, elongation and ductility. The last two are of crucial importance when it comes to offering earthquake resistant properties. The high energy that is generated on a structure during earthquakes needs a ductile material to absorb this force without breaking, which is the case with brittle material.
Earthquake resistant TMT bars with this ductility and elongation characteristics is their structure. Rathi TMT bars feature a composite metallurgical structure, with a strong external martensite surface and a soft ferrite-pearlite core. This characteristic remains the same whichever way they are manufactured, either through the 'Thermax' or through the 'Tempcore' processes. Earthquake resistance is incorporated in any structure by the action of the core allowing mild tilting and the exterior surface bringing it back to its original position during seismic activity. Along with this ductility, the elongation factor is also crucial since it accommodates the inelastic strains better during a cyclic loading situation like earthquakes and repeated aftershocks.
Rib formation is another factor that needs to be taken into consideration whenever dealing with earthquake resistant TMT bars. This is because the rib formation is what dictates reinforcement to cement. Concrete while having high compressive strength displays low tensile strength and it therefore becomes necessary to reinforce it with steel in order to achieve the necessary tensile strength. Specially designed notching machines are used by manufacturers for rib formation on a bar. The machines are computer controlled and ensure factors such as even height, rib distance and length of ribs.